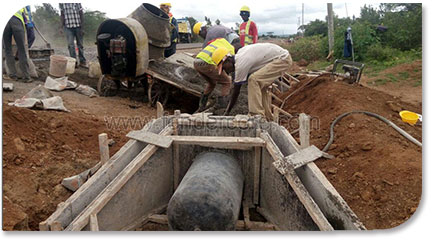 Overview
Culvert making balloon, also called inflatable rubber core mold or inflatable rubber framework, which is to form cavities for large reinforced concrete structures including bridge, tunnels, roof, stake, roof board column, beam, building construction, irrigation works and water conservancy projects, etc. In this way, 20% weight of building structure is reduced than those with solid concrete structures. Meanwhile, inflatable rubber culvert balloon shorten the pipe foundation, increase span as well as provide a simpler and safer construction.
Inflatable rubber culvert balloon can be divided into many kinds according to its shape: round, rectangle, octagon, hexagon, trapezoidal and so on. And round inflatable culvert balloon and octagonal inflatable rubber culvert balloon are common used in most projects.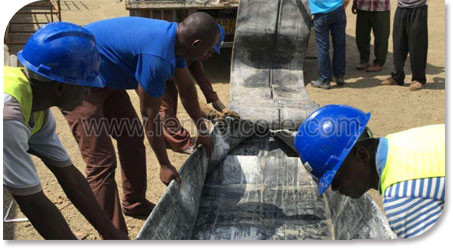 Features
· High strength to withstand the pressure of concrete when the mandrel is inflated.
· Quality synthetic rubber and natural rubber materials make the mandrel durable, long lasting, flexible and elastic.
· Save materials, time and efforts.
· Soft to fold, curly, contract and store.
· Various shapes including round, oval, rectangular, vaulted, trapezoidal, etc.
· Great resistance to aging and bulge.
· Wide applicable temperature ranging form 10°C to 90°C.
· Easy and convenient to operate - only place mandrels into negative reinforcement cage, inflate them to appropriate work pressure, pour concrete and deflate the mandrels until the concrete is solid, then pull the capsule out.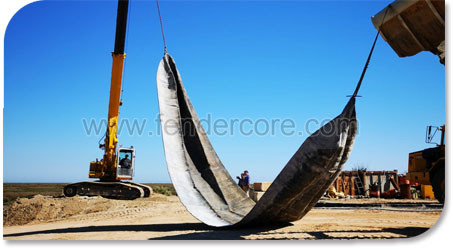 Application

1.For ship upgrading, conversion or new/repair launching (Ship launching airbags)
2.Marine airbag for salvaging sunken ship or heavy immersed steel structure
3.For hoisting and transporting heavy goods up to 10,000 tonnes structure on land
4.For floating use purpose as improve the draft.
5.Pneumatic rubber core for architecture engineering Container for storing, transporting gas and corrosive chemical liquid
6.Rubber bag for ship ballast